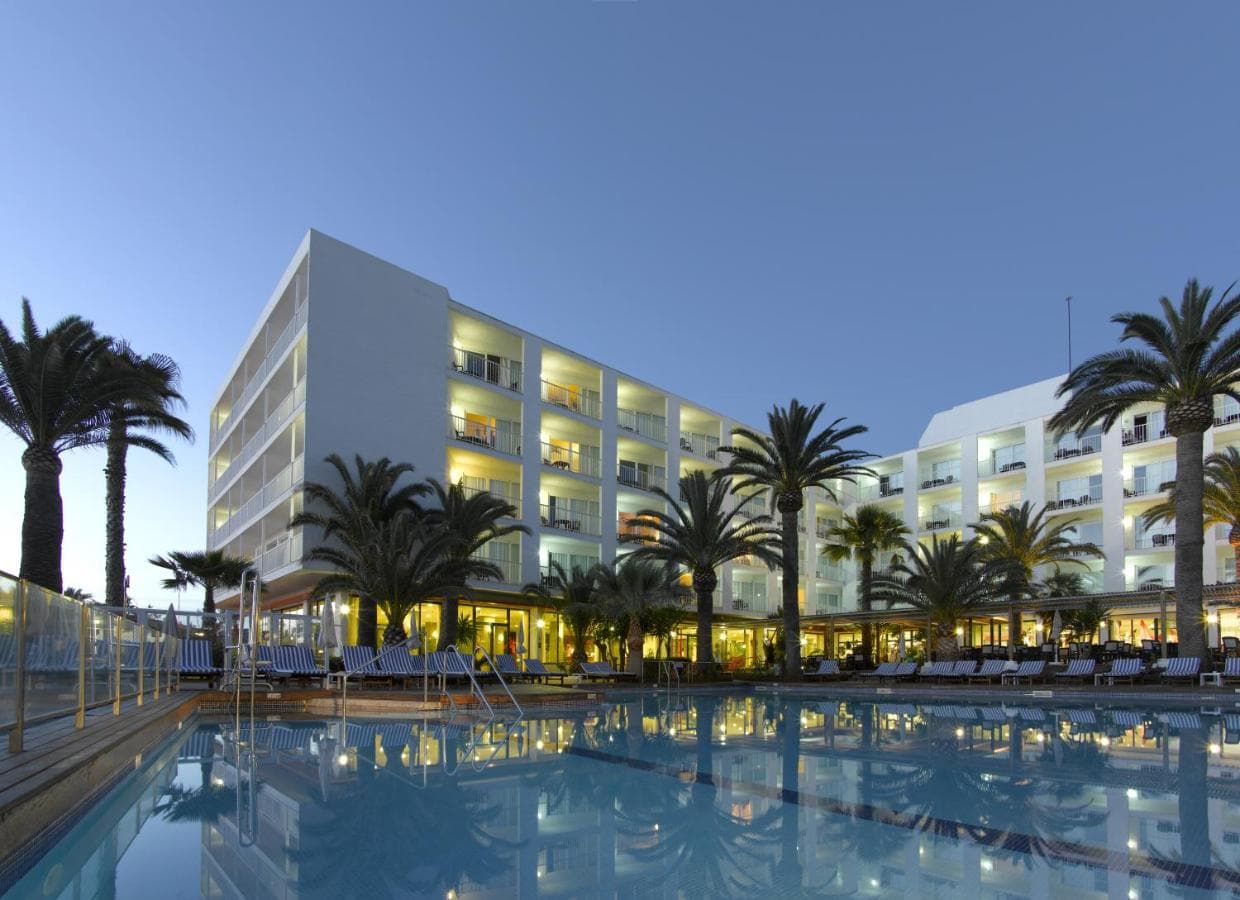 Fiesta Hotel Palmyra
(4.5 / 5 ⭐️)
Description:
Fiesta Hotel Palmyra Situated directly on the sea front of San Antonio and with easy access to the beach, the hotel is located only 300 yards from the town centre, allowing guests to take full advantage of the multiple leisure and sports activities offered both nearby and in the town itself.
Fiesta Hotel Palmyra, is the perfect place to spend quiet and relaxing holidays with your family, friends or partner. It also has a large hall where one may enjoy unforgettable sunsets.
The "Q" for Quality is a certification given by the ICTE (Institute for Spanish Touristic Quality) to recognize the establishments that, having followed their conditions, acheive a high level of customer satisfaction. The Fiesta Hotel Palmyra is one of the hotels of the chain that have received this award.
Fiesta Hotel Palmyra. Avenida Dr. Flening 18, 07820 San Antonio, Ibiza, Spain
Amenities:
beach access
pool
breakfast
wifi
buffet dinner
bar
child friendly
scuba
game room
lift
gym
Tag:
restaurant
airport
public transport